Choreo Classes
Join our 45 minute choreo classes with Alex twice a week, on Tuesdays and Thursdays. Each week we break a sweat learning original choreography to a popular Broadway song.
Tuesdays 5:30pm – 6:15pm Choreo class with Alex on Zoom
Thursdays 12:00pm – 12:45pm Choreo class with Alex on Zoom
Showcase Class
Rather than a new song each week, we take 4 weeks to learn one song. The song is generally a bit longer and the moves a bit more intricate so we spend more time running through it in sections. It's more like a traditional dance class in that way and still beginning friendly.  Showcase classes are 45 minutes.
Wednesday 7:00pm – 7:45pm Showcase class with Dani on Facebook Live
Grab your top hat because we are getting into A Chorus Line! 
Some of you will know our May showcase number. We did "One" from A Chorus Line in January 2019 when Broadway Workout was still in previews. The number was a hit and definitely needed to be brought back for a showcase class so we can really nail it. We LOVE this number.
Watch "One" from the 1985 movie version of A Chorus Line  
Stretch Class
This 30 minute class is dedicated to the restorative joy of stretching your muscles. It's important to take the time to recover after a workout so we're going to take a half hour to slow down and stretch it out to a Broadway playlist curated by Dani herself.
Friday 2:00pm – 2:30pm Stretch class with Dani on Facebook Live 
* All classes start the week of May 4. The spring program is updated monthly. Come back to see what's new for June!
"The show must go on! Broadway Workout at home gives me something to look forward to during the week. It's a good workout and lots of fun as well!"
5-6-7-8! – Broadway Workout is a new dance-based fitness class for musical theatre enthusiasts of any skill level. Learning choreography is great for mental and physical agility and is a ton of fun. Broadway Workout lets you work on your choreography skills while working up a sweat to a different popular Broadway song each week. Beginners welcome. No experience necessary.
"My 16 year old is loving it! I have no rhythm, but go to spend time with her and it is a good workout for me too!"
Dani Bone-Corbishley
Instructor and Choreographer
Our class is led by the fabulous Dani Bone-Corbishley. She is a performer, choreographer and director at Suzart Productions. Dani has been choreographing for community musical theatre and choirs in Ottawa for ten years. She teaches dance workshops, camps and classes for all ages and abilities. No matter if she's working with children or adults, experienced or novice dancers, graceful or movementally challenged, her focus is on cooperation and fun! She develops fun and engaging choreography that targets muscle groups for overall wellness.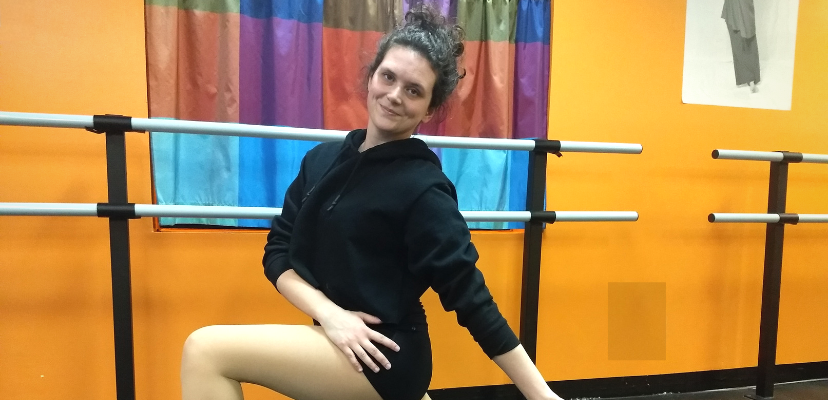 Alex Smith-Eivemark
Dance Captain
Alex is obsessed with musicals and thrilled to be Broadway Workout's Dance Captain! She choreographs for Selina's Studio's jr jazz group, and teaches jazz and tap to adults and kids at Dance Fusion Studios. Alex believes that dance is a fantastic way to stay healthy and should be accessible to everyone. Her favourite thing? Cheering on her students!
Laura Allardyce
Creator and Producer
Laura is a life-long lover of all things Broadway and last year she finally got up the nerve to audition for a local musical theatre production. It was there among the beginner group of strangers that she discovered how much fun a dance audition can be. Laura had such a great time working up a sweat learning the choreography for the dance audition that afterwards she thought this should be a regular cardio class. Fast forward a few months and now Broadway Workout is an option for everyone who wants to lose track of time dancing up a sweat.
Did you know that Broadway Workout hosts groups and parties?
From birthdays to bachelorettes, Broadway Workout is a great activity for your group. Email Laura for info and to book. Group rates available!
"SO much fun and I really worked up a sweat!! Good workout for my brain too, remembering all the moves ;)"
Join our mailing list for relevant news and updates about classes
Broadway Workout Request Line: What song do YOU want to dance to?
Send us your feedback using this quick 2-minute survey
"Feels like a judgement-free audition that is followed by guaranteed good news. You can't find that anywhere else."